My wife and I have visited nude spots across the country including some in Maine. Maine is known as Vacationland and there is nothing as relaxing as nude beaches and nudist resorts. So what is available for Maine nude beaches and Maine nudist resorts?
Yes, Maine does offer a few nudist options. While there are no official Maine nude beaches, this rural state does have some secluded nude beach options. There are also a couple of small rustic nudist resorts available. Additionally, there are some Maine nudist organizations that hold events.
So let's take a look at what is available for Maine nude beaches, Maine nudist resorts, and Maine nudist clubs. You will be surprised by what this state has to offer.
Maine Nude Beaches
The options for Maine nude beaches are fairly limited. The state law makes nude beach-going illegal only if the genitals are exposed so technically it is legal for women in Maine to go topless. That being said it is not very common to find many topless women in the public areas of Maine.
There used to be several nudist swim spots in Maine but most seem to be unused at this time. None are recognized as nudist spots and you run the risk of getting in trouble with the law if you use them.
On the other hand, Maine has hundreds of square miles of unpopulated wilderness so you can always make your own Maine nude beaches when no one else is around. I do not recommend this and I would much rather visit one of the Maine nudist resorts than run the risk of trouble with the law.
Below are a couple of the reported Maine nude beaches. Once again, these are not official spots so be very wary of running into legal problems.
Frenchman's Hole
Sunday River Rd,
Newry, ME 04261
Not an official nudist spot but if you move far enough downstream from the waterfall enough you may encounter some nude sunbathers. From Sunday River Road turn onto Bull Branch Road and follow signs for parking. Does not seem to be as popular with nudists as it was previously.
Popham Beach
Phippsburg, Maine
This nudist spot is mentioned in numerous places on the internet but I do not think that it is used anymore. It is listed as walking along the beach and turning north at the Morse River. I have checked this out a couple of times but have never found any nudists here.
If this spot became active again, it would make Maine nude beaches among the best in the country. This is a truly beautiful beach.
This beach is often very crowded with families and I would be cautious about going nude here.
Maine Nudist Resorts
There are a couple of options for Maine nudist resorts. These resorts have some outside sunbathing options for the Maine nudist but also are designed with indoor options to run year-round in the colder Maine climate.
When visiting Maine, I highly recommend checking out the Richmond Corner Sauna to get a feel for this rustic Maine B&B with the famous woodfired sauna.
If you are looking for a more traditional nudist resort you can always check out neighboring New Hampshire which has Cedar Waters Village Nudist Park that would appeal to many.
Richmond Corner Sauna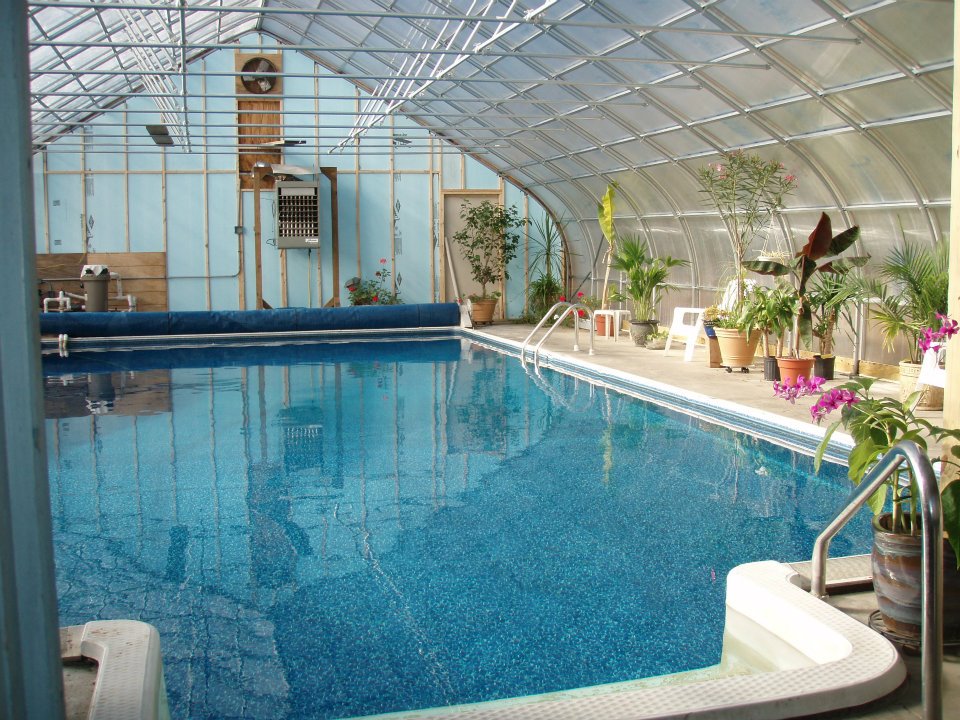 81 Dingley Rd,
Richmond, ME 04357
(207) 737-4752
https://saunamaine.com/
This clothing-optional bed and breakfast is the best of the Maine nudist resorts option for women and couples. This place is truly a nudist delight in central Maine. Visitors from all over New England choose this as their place to go naked in Maine.
This place used to be a swinger spot as opposed to a nudist spot. If you don't know the difference between a nudist and a swinger spot you can check out Naturist or Swinger Nude Resorts and Beaches.
This Maine nudist resort has a sunning lawn for nude tanning and soaking up the sun. This location also has an indoor heated pool and a hot tub. The main attraction of the location is the Finnish saunas.
This is a nice rustic location that may not appeal to those that are into a new and shiny look. Things are kept clean and nice but you will not confuse this with a five-star hotel. Some of the floors are concrete and it has that down-at-camp feel.
That being said this is the best nudist spot that you will find in Maine. It is open year-round which is quite an accomplishment in Maine. You will find this to be an easy spot to begin your nudist experience.
The busiest night here is Saturday night. The Richmond Sauna is closed on Mondays and Tuesdays but is open for the rest of the week.
I would say that the clientele at this Maine nudist resort is about 50% couples, 45% single men, and 5% single women. The average age is probably about 55 and there are all kinds of body types.
The people at the Richmond Sauna are incredibly friendly and you will have some great conversations in the hot tub.
The lawn and pool are open during the daytime for only a $10 fee. The evening sauna, hot tub, and pool are available starting at $30 per person.
I really recommend that anyone in Maine or visiting Maine should check out this location. The people are friendly and it is a real slice of Maine.
Twin Ponds Lodge
96 York Town Rd,
Albion, ME 04910
(207) 437-2200
http://www.twinpondslodge.com/
This nudist resort is for men only and caters to the gay men crowd. I have not personally been to the Twin Ponds Lodge but it is very highly rated by its visitors. From reviews and talking to some visitors, I would say that this resort/lodge definitely has a swinger vibe to it for the men that go.
The facilities look really nice here and appear to be very clean and modern. The main lodge features an indoor pool, hot tub, sauna, and recreation room. The grounds feature a couple of ponds, volleyball courts, and outdoor activities.
Accommodations include rooms, cabins, campsites, and RV sites. Rates on these accommodations run from $25 for campsites to $119 for cabins.
This resort is open Thursday through Sunday along with some holiday Mondays. Day pass rates are $24 on Thursday and Sunday and $29 on Friday and Saturday.
Nudist Clubs in Maine
An alternative to Maine nude beaches and Maine nudist resorts can be the local nudist club. This club will put on events at different locations throughout the state during the year. This is a great way to meet up with other Maine nudists and spend some time in the buff.
Below is the contact information for the largest Maine nudist club.
Maine Coast Solar Bares
P.O. BOX 1464
AUBURN, MAINE 04211
https://www.mcsb.ws/
https://www.facebook.com/SolarBares
A clothing-optional non-landed organization that puts on events throughout the year. Check out their website for upcoming events.
The Other Type of Nudists: Swingers in Maine
When someone is looking for Maine nudist resorts, it is important to take into account what you are looking for. A traditional naturist nudist resort is a completely different experience from a swinger clothing optional resort. Going to the wrong type may lead to some unexpected surprises for you.
This article is geared towards Maine nudist resorts but if you are more interested in the swinger experience you can check out Maine Swinger Clubs and Swinger Resorts.
In a nutshell, naturists nudists look at nudity as a natural state of being that is not tied to sex. Therefore these places can be family-orientated and sexual activity is not encouraged or allowed. Swingers look at nudity as being totally about sexuality. Sexual activity is allowed and encouraged.
You can read Naturist or Swinger Nude Resorts and Beaches for details on the difference.
You will find that nude beaches and nudist resorts tend to be geared towards naturists. Swinger resorts are definitely for the swingers.